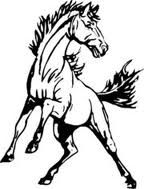 The Shoemaker PTO is so proud to offer you this NEW link to online spirit wear shopping!!!! This online store will BE OPEN FROM TODAY THROUGH NOVEMBER 20, 2018. THIS IS ONLY FOR ONE WEEK!! We have worked hard to get this completed and published and need to close by 11/20/18 IN ORDER TO HAVE DELIVERY FOR CHRISTMAS!!

If this venture goes well, the link can be available in the future for future purchases. Orders will be paid for and placed ON YOUR OWN and PTO will pick up and deliver TO THE SCHOOL already sorted!! Best part...WE MAKE A PROFIT TOO!! We hope you enjoy the awesome selection!! EMAIL Kendra at shoepresident@gmail.com with any questions. Happy shopping!!!!

https://sv-sports.tuosystems.com/stores/shoemaker18
THANKS FOR YOUR SUPPORT OF THE PTO!