We are so excited to kick off the 2021 Read-a-Thon! It is usually one of our biggest fundraisers and the kids learn so much from all the reading. Read-a-Thon this year is Feb. 1 -15.

Here is some important info for you to know:

- This week we is the Read-a-Thon Kickoff week – All hard copy flyers will be sent home with hybrid students this week and at the remote distribution day (1/27). If you are all virtual, please come pick up your hardcopy flyers on Jan. 27 if you would like a hard copy! Otherwise, you can print yourself or track online (more below). The flyer is also attached and you can print it off yourself. Flyer attachment

- To pledge - you can Go to: https://shoepto-read-a-thon-2021.cheddarup.com or track on paper and send it with your hybrid student or mail to the school. In terms of collecting pledges, a flat donation or a pledge per minute or day are great recommendations!

- To track minutes, you can track via hardcopy and send with student or mail to the school. Or you can track online only (no paper necessary) https://shoepto-read-a-thon-2021.cheddarup.com

- Mrs. Arnold has created a Read-a-Thon "Promo" video to get the kids excited during kickoff week! The video is attached to this email. Please share with your kids!

- The reading dates are from February 1st-15th .

- Reading minutes log and all pledges are due February 16th-19th (BOTH can be submitted online, sent back with hybrid students, or mailed to the school).

- Recommended reading time is below:

| | |
| --- | --- |
| Grade | Minutes to Read per Day: |
| Kindergarten | 15m |
| 1st Grade | 20m |
| 2nd Grade | 25m |
| 3rd Grade | 30m |
| 4th Grade | 40m |
| 5th Grade | 45m |

PRIZES & REWARDS FROM PTO

- Top reader in school (name displayed on school plaque)

- Top 1

st

/2

nd

/3

rd

readers per grade

- Top pledge collector per grade

- For each $50 collected in

pledges, student will get

entry into drawing for $100 Visa Gift Card

-

Please give your children daily reminders to read and to note their minutes on their Reading Log!

The Read-a-Thon has always been one of our top earning fundraisers, and even though this year has had its challenges, we're hoping this year is no different. Thank you for supporting the PTO and kids, and for your assistance in helping this to be a successful fundraiser!
Come join the PTO for PTO meetings on Zoom. Come see the ways the PTO will be different and the same this year. Below is the Zoom meeting information.
Time: Sep 15, 2020 07:30 PM Eastern Time (US and Canada)
Nov 17, 2020 07:00 PM
Jan 12, 2021 07:00 PM
Mar 16, 2021 07:00 PM
May 11, 2021 07:00 PM
Please download and import the following iCalendar (.ics) files to your calendar system.
Monthly: https://us02web.zoom.us/meeting/tZclduqppzIsGNJT_jK4J7J1nFcPMiDqhzv_/ics?icsToken=98tyKuGrpjopG92cthuBRpwqGoj4b-vxmFhdjY13qCDvKHR5NSmnOMRBAp92NMnY

Join Zoom Meeting
https://us02web.zoom.us/j/83813199626?pwd=aStSQnFQUkxjWm5HVXRCVE9DWEJDdz09

Meeting ID: 838 1319 9626
Passcode: Mustangs
HERE'S WHERE YOU CAN HELP! Donate some $ to the PTO using this link to sponsor the goodies for conference week: https://www.paypal.com/donate?hosted_button_id=7BV3Q6D7QJP3A $5, $10 or more. Paypal or Credit cards are welcome. You don't need to have Paypal.
We rely on YOUR DONATIONS to help us make the teachers feel special! Thank you so much for your support!
Use the link https://apparelnow.com/shoemaker-elementary-schoolg972-apparel and save, save, save!
You can also still purchase discounted spirit wear for the holidays:
*DISCOUNTED* SHOEMAKER SPIRIT WEAR!
All of our inventory (from previous years) is on sale, so get yours before it's gone!
Go to: https://shoemaker-spirit-wear-accessories.cheddarup.com
Support the PTO and Local businesses all while saving $!!! The PTO is selling their first community discount card for 19 local businesses. Made just for the PTO! ONLY $10 for a year worth of savings. Buy 1 or 5 today - available at this link. It's good for a while year - expires 9/30/21.
https://my.cheddarup.com/c/shoemaker-discount-cards
When checking out - please click on the "Sample card" to select quantity and then continue to complete the checkout form and payment information!
For Hybrid students - orders will be sent home within a week. Pick-up for Virtual students are available on select dates!
---
*NEW* Never miss important info from an email or Facebook - sign up to receive TEXT ALERTS from the PTO!
Text @4e7cb9 to the number 81010
---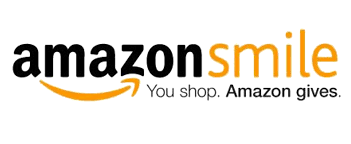 We will need all your support this year to support the Shoemaker Family. One EASY way is to sign up to Support Shoemaker PTO with your Amazon account at smile.amazon.com.
To do this you choose "Your Amazon Smile" under "Accounts & Lists" and choose "Shoemaker School Parent Teachers Organization" as your Charity.
Then buy from smile.amazon.com with each purchase (Same amazon) and 0.5% of your purchases goes to support Shoemaker PTO. It's easy and no cost to you and we can earn so much with all the Amazon online purchases!
---
Meet the 2020-2021 Board!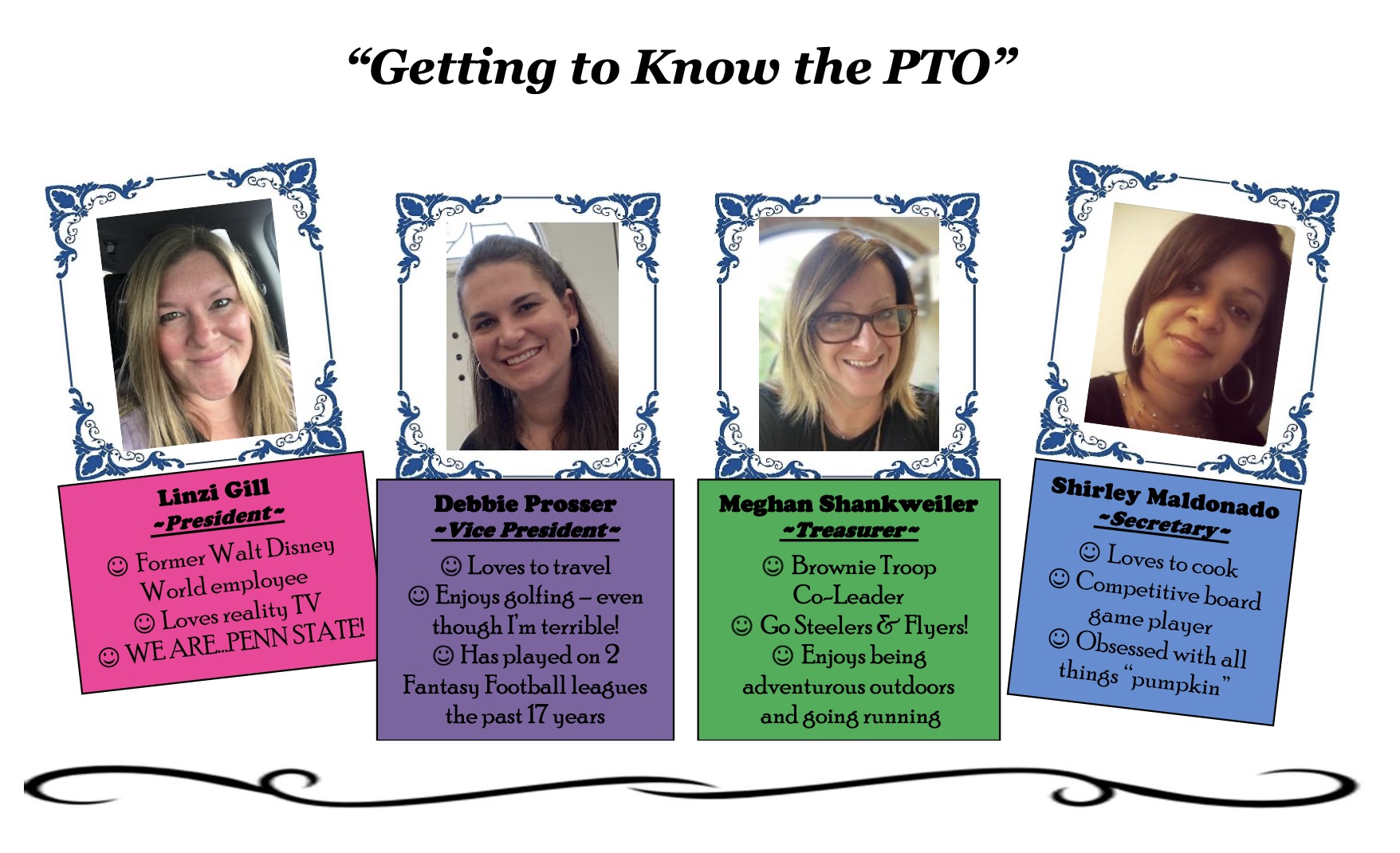 Linzi Gill- President
Formally an Early Childhood Special Ed Teacher, Linzi is now a stay at home mother to her 2 daughters. Linzi has a 7 year old daughter, Alivia who will be in second grade next year and a 4 year old daughter, Ellison. This is Linzi's first year as President and second on the board!
Debbie Prosser - Vice President
Debbie is employed full-time as an Engineer at Merck & Co., Inc. She has four children - Ashley, 14, who will be in 9th grade at Emmaus, Dylan, 11, who will be in 7th grade next year at Eyer, twins Madelyn & Daniel, 9, who will be in 4th grade next year. This will be Debbie's 5th year as Vice President of the PTO.
Meghan Shankweiler - Treasurer
Meghan works in Construction Management for Allied Building Corporation. Meghan has 2 girls, Zoey who will be in 4th grade and Rosalyn, who will join Shoemaker as a kindergartner in the Fall. This will be Meghan's second year on the PTO Board, 1st year as Treasurer, as she was Secretary this past year. She has also chaired Bingo for the last few years!
Shirley Maldonado - Secretary
We welcome Shirley this upcoming year as her first year on the board. She will be serving as Secretary. Shirley is a stay at home mother to 2 boys. Shirley has a son, Avery who will be a Senior next year at Emmaus and a son, Aiden who will be in 4th Grade! Welcome Shirley!