Get ready to enjoy flowers/plants all year long! Take some time to smell the roses and support the PTO in the process! Purchase a Dan Schantz Monthly MADDNESS card between now and Sept. 24 and get a card to pick up the monthly item every month for a year! The card NEVER expires so if you miss a month it can be used the following year! ONLY $20 which the PTO gets half that!. It also includes coupons for Dan Schantz to be used throughout the year! It's perfect for winter holidays, Mother's day or Housewarming gifts! Flyer is attached. Cards will be sent home with students week of Oct. 4. Dan Schantz Flyer
Thanks to all those that came out to the PTO Meeting last night to hear about all the fun things planned this year. You can watch the video here:

https://us02web.zoom.us/rec/share/0lTD08KEusF54CdWIPZx_a92bBr3OHlVSjwVAW5j6AGhFl6RiEY3LS0gFjZIuC9T.I8iF0xUd9_cxPluu Passcode: =.4Pd+UQ
Parent volunteers are needed for picture day on Friday, 10-Sep-2021. 9AM-3PM. Volunteer clearances are required and information on clearances can be found here: https://www.eastpennsd.org/hr/volunteer/
Please see sign-up genius to sign-up.
https://www.signupgenius.com/go/10C0D4DAFA92BABFE3-parent
Attached is a welcome letter from the board with lots of good information for the year and below is who the board is. Welcome Letter
Meet the 2021-2022 board!
Linzi Gill- President
Formally an Early Childhood Special Ed Teacher, Linzi is now a stay at home mother to her 2 daughers. Linzi has a 8 year old daughter, Alivia who will be in 3rd grade next year and a 5 year old daughter, Ellison in Pre-K. This is Linzi's second year as President and third on the board!
Debbie Prosser - Vice President
Debbie is employed full-time as an Engineer at Merck & Co., Inc. She has four children - Ashley, 15, who will be in 10th grade at Emmaus, Dylan, 13, who will be in 8th grade next year at Eyer, twins Madelyn & Daniel, 10, who will be in 5th grade next year. This will be Debbie's 6th year (and last) as Vice President of the PTO.
Meghan Shakweiler - Treasurer
Meghan works in Construction Management for Allied Building Corporation. Meghan has 2 girls, Zoey who will be in 5th grade and Rosalyn, 1st grade. This will be Meghan's third year on the PTO Board, 2nd year as Treasurer, as she was Secretary in the past. She has also chaired Bingo for the many years!
Shirley Maldonado - Secretary
We welcome Shirley this upcoming year as her second (and final) year on the board. She will be serving as Secretary. Shirley is a stay at home mother to 2 boys. Shirley has a son, Avery who just graduated from Emmaus and will be starting college and a son, Aiden who will be in 5th Grade!
We realize schedules are busy! Want to support the PTO? No problem, you can make a direct donation! Thank you for your generosity!
DONATE link:https://shoemaker-donation.cheddarup.com
We'd love to have you join us at our first PTO Meeting of the year on Tuesday, Sept. 14th at 6:30pm in the Library (Zoom also available!) Come on out to hear what the PTO is planning for this year, and how you can get involved!
Join Zoom Meeting
https://us02web.zoom.us/j/5205399778?pwd=R3ozbzBYN3JiZjVxYkRnZTVBTU82Zz09
Meeting ID: 520 539 9778
Passcode: mustangs
*NEW* Never miss important info from an email or Facebook - sign up to receive TEXT ALERTS from the PTO!
Text @4e7cb9 to the number 81010 to sign up to get Shoemaker PTO texts
Like Shoemaker Elementary PTO on Facebook to find out all the latest information.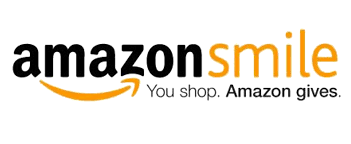 We will need all your support this year to support the Shoemaker Family. One EASY way is to sign up to Support Shoemaker PTO with your Amazon account at smile.amazon.com.
To do this you choose "Your Amazon Smile" under "Accounts & Lists" and choose "Shoemaker School Parent Teachers Organization" as your Charity.
Then buy from smile.amazon.com with each purchase (Same amazon) and 0.5% of your purchases goes to support Shoemaker PTO. It's easy and no cost to you and we can earn so much with all the Amazon online purchases